Paul Trickett
Newcastle upon Tyne

,

U.K.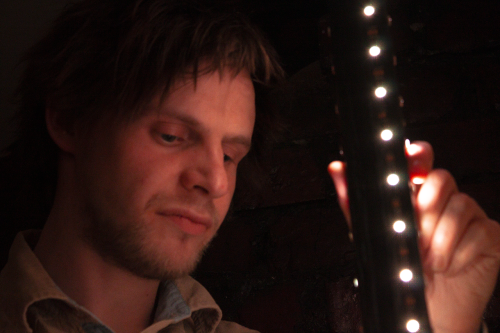 Magnificent maker
1 brought to life
1 working on
Website:vimeo.com
Skills:3D Animation, Lighting, Interactive Installations, VR
My main skill is 3D animation, but I am starting to tinker with programming and electronics to bring my own inventions into the real world. I love to spend my time making things and learning new techniques to make things!
Recent project reports
Almost finished!
It's been a lot of work in the last week or so, but the animation is almost finished!
This will be the last blog post - with a little sneak peek of what the final film will look like.
The video in this post shows you what my 3D scene is like. I modelled, textured and animated everything in the scene. What I do next is I film it with a virtual camera inside the computer program to turn it into a video.
A musician friend is making the sound design for the film while I finish it off. He's been using lots of weird and wonderful household sounds: such as balloons, hoovers and even an accordian!
Stay tuned
Inflating the Blimp (Test)
In order for this idea to work I need to first find out whether I can get the fox to inflate like a blimp. I managed to get a pretty decent result on a basic shape so I think I'm confident enough to move on.
Now to get making!
Next step is to make the fox. I have a pretty good idea of what I'm going to do after all that sketching. Check out the timelapse of the modelling process.